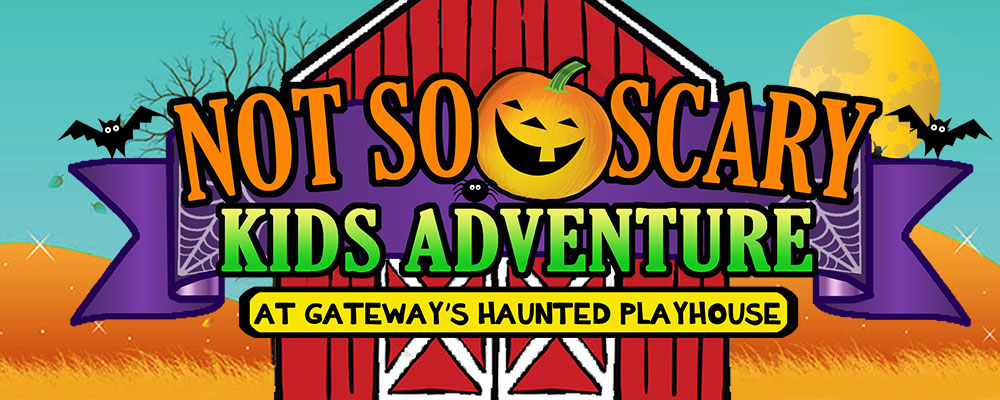 Saturdays & Sundays, Oct 17 - 31
at Gateway's Haunted Playhouse
Family Fun For All!
Come one come all, mini witches and warlocks, mini pumpkins and cats, mini monsters and fairies, mini superheroes and bats. Take a stroll through our not-so-scary Halloween adventure, an outdoor walk-thru for kids of all ages. Encounter goofy creatures, bewitching tricks, and make some new friends along the way. Swap the chills and thrills of the oh-so-scary for the giggles and squeals of the not-so-scary! Family-friendly tunes complete the atmosphere… there's even a treat at the end. Debut this year's costume, if you'd like, and show everyone just how spooky and grim or valiant and prim you can be!

This event is a fundraiser for The Gateway, Performing Arts Center of Suffolk County. Tickets are $10. per person. ($5 is for the ticket and $5 is a donation to benefit the continuing programs at The Gateway) For extra safety, tickets are sold for specific 15 minute entry times. Choose the desired time and please arrive at Gateway no more than 15 minutes before your entry time. Latecomers may need to reschedule for another date or time. All tickets must be purchased in advance either online or by phone. No tickets will be sold at the event.

We follow all safety guidelines regarding Covid19. Masks that cover your nose and mouth must be worn at all times when you are on the premises. No gaiters or bandannas please. Bathrooms are available but will be limited to 1 person or group at a time. Refreshments and snacks will not be available this year. 

Recommended for children ages 3 and up and those who might not be ready for Gateway's Haunted Playhouse at night. Absolutely no newborns, infants, or, for their own safety. No strollers, carriages, or baby carriers of any kind are permitted inside the tour. This is strictly for the safety of you and your child! Due to the nature of this event we are not wheelchair accessible.

*The price is $10 for every living, breathing creature who enters the tour. This includes children, adults, grandparents, etc. Open 12pm - 4pm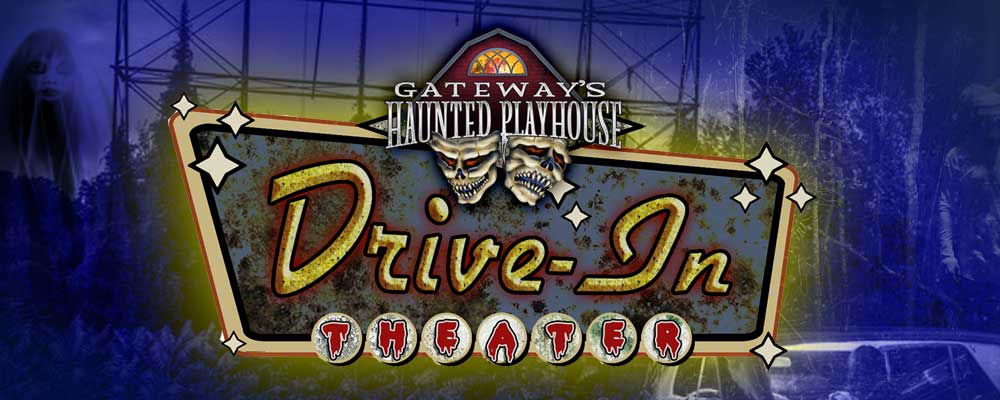 Also check out our
Spooky and Scary
Drive-In Film Series
Movies For Kids and Adults!