Friday, August 24, 2018
Two Shows: 11:30am & 6:30pm
at Gateway Playhouse
A Cabaret Show Featuring Members of EEDA's Creative Arts Program!
Join us as the remarkably talented members of East End Disability Associates' Creative Arts Program perform a selection of musical theatre songs and monologues. Directed by The Gateway's Megan Minutillo.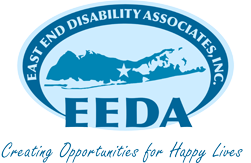 New Hours-
Tuesday - Sunday, 12pm - 6pm
Closed Monday
631-286-1133
boxoffice@thegateway.org
Our in-person box office is now open!