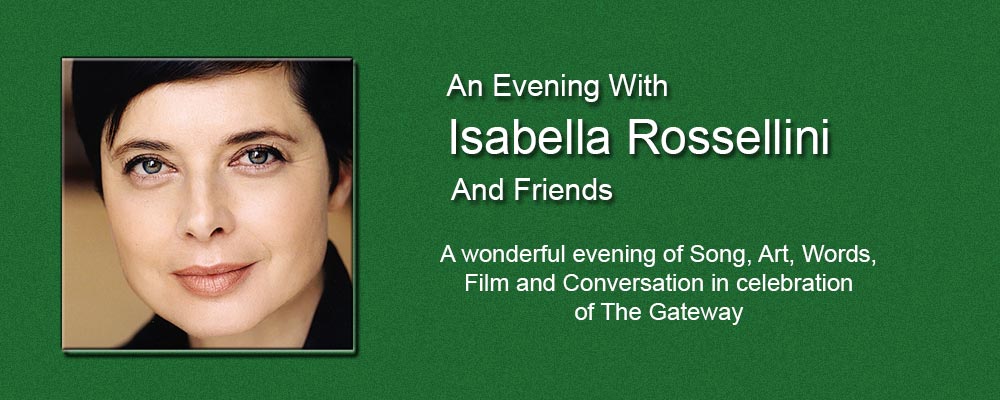 December 14, 2019
at Gateway Playhouse
Isabella Rossellini will headline in this one-night only show in support of the Gateway.

On this festive evening, she will perform selections from her ever-popular Sundance Channel series MAMMAS about maternal instinct in animals. Since 2008 Isabella has conceived, written, and directed several short comical films about animal behaviors.

Joining in the fun will be an array of artists and performers hand selected by Ms. Rossellini and the artistic team of The Gateway to celebrate and raise funds for the longest legacy of theater on Long Island.    Artist Bios

Renowned poet Christopher Knowles will read selections from his latest works, illustrator and film animator Hugo Guiness will screen some of his wonderful films, and "artist of light" Lia Chavez will perform an amazing display. Nadia Quinn of this summer's Field and Forest performance at Isabella's Farm will perform her original songs from her recent sold out show at Feinstein's 54 Below.

Rounding out the evening will be the return of a number of Broadway and Film Stars who have recently appeared on the Gateway Stage including Brandi Burkhardt and Ryan K. Bailer (The Sound of Music), Marina Pires (On Your Feet), Lukas Poost (Kinky Boots) and Moeisha McGill (Rent, Memphis).

Join us on this wonderful evening of Song, Art, Words, Film and Conversation in celebration of The Gateway, Long Island's oldest professional theater. PREMIUM TICKET includes a post-show reception with the artists.
 


About The Artists: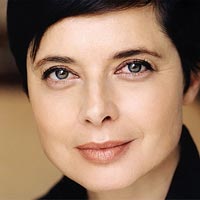 ISABELLA ROSSELLINI
grew up in Paris and Rome. She made her cinematic debut as an actress in 1979 in the Taviani brothers' film Il Prato (The Meadow) and has appeared in numerous other films, including the American features Blue Velvet, White Nights, Rodger Dodger, Cousins, Death Becomes Her, Fearless, Big Night, and Joy. She worked with wide-ranging directors including Robert Zemeckis, David O. Russell, David Lynch, Robert Wilson, Taylor Hackford, Marjane Satrapi, and Guy Maddin. She is also a successful television actress and filmmaker, with a keen interest in animals and wildlife conservation. Her award-winning series of shorts, Green Porno, Seduce Me, and Mammas offer comical and scientifically insightful studies of animal behavior. Rossellini has a Master's degree in Animal Behavior and Conservation at Hunter College in New York City and has received a PhD Honoris Causa from the Science Faculty at UQAM (University of Quebec at Montreal). Rossellini's most recent work for television includes Master of Photography, for European broadcaster SKY, and the American series Shut Eye, for Hulu, released in December 2016. Rossellini runs an organic farm in Brookhaven in association with the Peconic Land Trust and the Post Morrow Foundation. She is a mother of two and resides in Bellport, Long Island. This is her second appearance on the Gateway Stage after her benefit performance of her ever popular touring production of Link Link Circus earlier this year.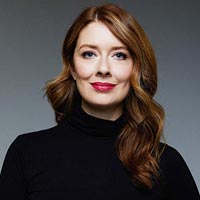 NADIA QUINN
is a well-known actress both of the stage and screen having appeared in numerous New York Productions including Broadway's Bloody Bloody Andrew Jackson and The Robber Bridegroom. Her extensive list of film credits include "Brittany Runs a Marathon," "Top Five" and TV's "This is Us," "The Unbreakable Kimmy Schmitt," "Bull," "Blackish," "Succession" on HBO, and the upcoming Stephen Spielberg's" West Side Story," "A Nice Girl Like You" with Lucy Hale, and "Love Life" on HBO. Her sold out show at Feinstein's 54 below has entertained hundreds of people and showcased Nadia's original pieces and unique perspective on life. Ms Quinn co-created and starred with Emily Young in Porch Song and Field and Forest in association with Isabella Rossellini and Boykin Curry in order to create a new platform and innovative look at the art form of live and interactive theater accessible for new audiences alike. @nadiaquinn - NadiaQuinn.com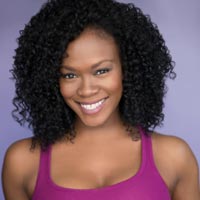 MOEISHA MCGILL
starred as Felicia in last Year's acclaimed Memphis and in 2018's RENT and Little Shop of Horrors. Broadway: RENT, Mamma Mia!, Motown. Off-Broadway/Regional: They Wrote That? (Promenade theatre), Baby (Lizzie; Papermill Playhouse), Bagdad Cafe (Phyllis); International Tour, Princesses (5th Avenue theatre), Jesus Christ Superstar (Westchester Broadway theatre.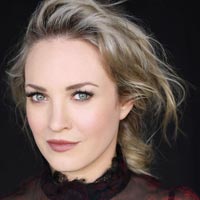 BRANDI BURKHARDT
was thrilled to make her debut as Maria Rainor in this season's The Sound of Music. While her career spans the worlds of theater, film, television, concert performances and recordings, she is best known for her role as Crickett on the hit CW show "Hart of Dixie." This Maryland-native nurtured a love of theater that would eventually lead her from NYU's Tisch School of the Arts, to the Miss America Pageant, and ultimately to the Broadway stage. Brandi has graced the Broadway stage as a leading lady in shows including: A Tale of Two Cities, Mamma Mia!, and has had the pleasure to create strong female leads in The Count of Monte Cristo, Bonnie & Clyde, Wonderland, and Mary Shelley's Frankenstein. Some of her other favorites roles include, Mary Poppins (Mary), The Music Man (Marian) with Shirley Jones, Camelot (Guenevere) opposite Robert Sean Leonard, Li'l Abner (Daisy Mae) with Cathy Rigby, Dear World with Tyne Daily, The Secret Garden (Lily) and Ragtime (Mother). With a concert career that has taken her across the globe, one of her greatest honors was performing for the President and the First Lady at the National Theater in remembrance of The Civil War, alongside celebrated artists like Trisha Yearwood, Hal Holbrook and Dr. Maya Angelou. You may also remember her as a mermaid on the daytime drama, "Passions," or such films as "Confessions of a Shopaholic," or from a myriad of guest starring roles on shows like "Mad Men," "How I Met Your Mother," "Brothers & Sisters," "Boston Legal," "The Glades," "The Defenders," "NCIS" and "Numb3rs."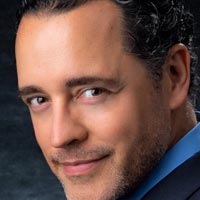 RYAN K. BAILER
made his debut at Gateway as Captain Von Trapp in this season's The Sound of Music. Ryan recently played Pat Denning in 42nd Street at Ogunquit Playhouse alongside Rachel York and Sally Struthers, and last fall played Juan Peron in the award winning production of Evita at ACT of CT. Previous shows include: Les Miserables (Javert U/S, 3rd National Tour), Evita (Peron U/S, 1st National Tour), Evita (Peron U/S, Marriott Lincolnshire), Forever Plaid (Smudge, Royal George) and A Wonderful Life (Candlelight Theatre). Ryan has a BFA in Musical Theatre from the University of Michigan.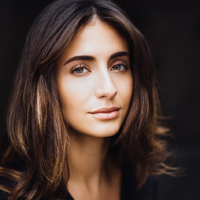 MARINA PIRES
is a Brazilian-American actress/singer-songwriter best known for the First National Tour of On Your Feet! She was thrilled to be keeping up the 'tradicion' playing Gloria in her Gateway debut this past summer! Past shows: Evita directed by Josh Rhodes, Into the Woods with Tituss Burgess at The Arsht Center, and In The Heights at Dallas Theatre Center. Her band "The Heartstrings Project" has just finished recording an album to be released in 2020. @MarinaMPires @TheHeartstringsProj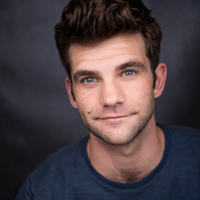 LUKAS POOST
was humbled to join the Gateway family with this season's production of Kinky Boots as Charlie Price, a total dream come true. National Tour: Shrek the Musical (Shrek). Off-Broadway: Black Hole Wedding(Spock), That Bachelorette Show (Judder), and Unlock'd. Regional: Dirty Rotten Scoundrels (Freddy), Something Rotten (Nick Bottom), Hairspray (Corny), and Monty Python's Spamalot (Sir Robin). Graduate of the Brind School at UArts. www.LukasPoost.com IG: @lukethegrandduke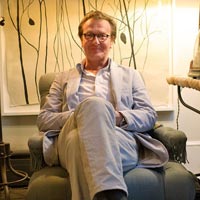 HUGO GUINNESS
is a British painter, illustrator, and writer. His work has been featured in publications such as The New York Times, The New Yorker, and Vogue. Hugo shared an Oscar nomination with Wes Anderson for the Grand Budapest Hotel screenplay and recently completed an animated short I Will Always Remember You, benefitting the David Sheldrick Wildlife Trust. He is excited about a new film with Mr. Anderson called The French Dispatch. He lives and works as much as possible in Brookhaven Hamlet and is married to the distinguished painter Elliott Puckette. He is a lover of all plants and animals, including humans.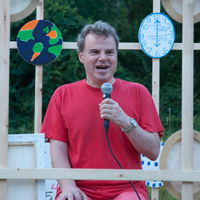 CHRISTOPHER KNOWLES 
was born in Brooklyn in 1959 and had his first solo exhibition in 1974. While still a teenager he began a close professional collaboration with theater director and playwright Robert Wilson and has contributed to many of Wilson's key productions such as The Life and Times of Joseph Stalin, A Letter for Queen Victoria and Einstein on the Beach. Knowles' body of work built over the past four decades includes his signature typed works on paper, paintings, tape recordings, poems and live performances including one such piece at the Musée du Louvre, Paris (2013). Several of his typed works have been acquired by MoMA, NYC and were included in its EcstaticAlphabets/Heaps of Language exhibition (2012). A solo exhibition of typed and audio works was held at Le Fonoteca Nacional, México, D.F. (2015) and a major survey of his work was presented at ICA in Philadelphia that year and at the Contemporary Arts Museum, Houston in 2017. Christopher's artwork is represented by Gavin Brown Enterprise, New York.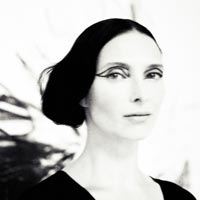 LIA CHAVEZ
is an explorer of the inner cosmos. She has built an accomplished body of work founded upon her keen interest in the aesthetic characteristics of deep consciousness and the light therein.
Her work has been hailed as "mesmerizing" (The New York Times), "stunning…dream-like" (Artnet), "sensual and ocular…incredibly profound…an entirely new type of visceral experience" (Whitewall Magazine), "a snapshot of the artist's interior world at a singular moment in time, much like a photograph captures the external world" (Fast Company), "an exploration of how human consciousness can itself become an art material" (The Wall Street Journal), "primal, violent, frightening, and utterly, utterly hypnotic" (BBC), and "the future of immersive experiences" (The Creators Project by Vice).
Whether meditating in the caves of the Himalayas, presenting artwork at renowned venues such as the Tate, or collaborating with cognitive neuroscientists in the lab, Chavez is passionate about crafting compelling encounters with physical light that usher in deeper forms of enlightenment. Her critically acclaimed performances and interactive installations have harnessed the power of emerging science and technology to ask probing questions about the nature of mystical experience, scientific discovery, and the timeless challenge of balancing mental awareness with embodied existence.
She has been the subject of exhibitions in venues as diverse as the Venice Biennale, The Cosmopolitan of Las Vegas, and pastoral landscape in eastern Long Island, New York. She has been a featured presenter at numerous events, including the Creative Time Summit and The Wall Street Journal Future of Everything Festival. She is the recipient of major commissions from The Armory Show and Art Production Fund. She has been a Fellow in Visual Cultures at Oxford University and holds a Master's Degree in Photography and Master of Philosophy in Visual Art from Goldsmiths College, University of London, where she currently serves as a visiting researcher in the neuroscience of creativity.