Our Holiday Favorite - Fun For The Whole Family!
Capture the magic of the season as we incredibly transform The Gateway stage into an ice rink for Holiday Spectacular On Ice. This enchanting musical celebration brings beloved holiday songs to life while emphasizing the beauty, grace and artistry of figure skating. Featuring show-stopping singers, dancers and astonishing performance artistry, this family-friendly musical celebration is literally the "coolest" show for all ages this holiday season.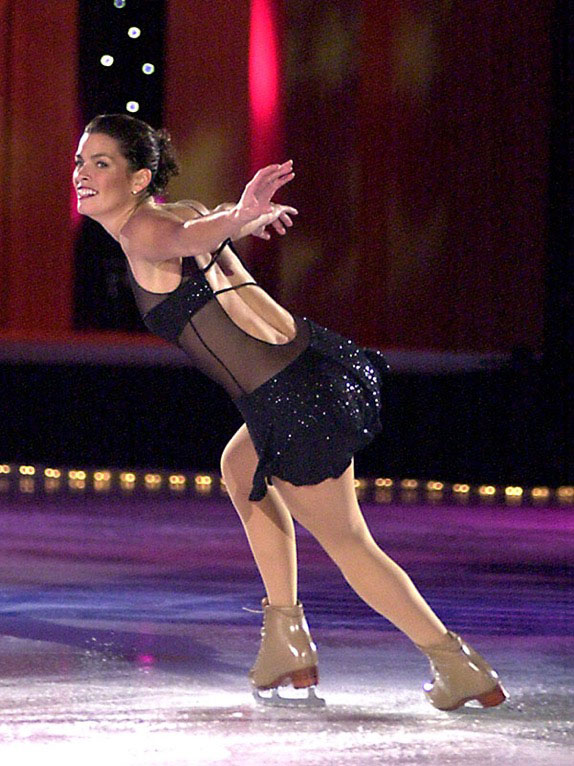 Nancy Kerrigan has been one of America's most recognizable sports icons for over 25 years.
Kerrigan's rise to competing at a national level began when she placed 3rd at the 1991 U.S. Figure Skating Championships, allowing her to qualify for the 1991 World Championships where she won the bronze medal as part of an American sweep.
In 1992, she earned a bronze medal in the Albertville Winter Olympics and the silver medal at the 1992 World Championships. In 1993 Kerrigan became the United States Ladies Champion and followed that up with her historic silver medal performance at the 1994 Lillehammer Winter Olympics.
Content Advisory:
May not be suitable for all ages. While there is no official rating system for live theatre, we encourage you to use your judgment based on age, maturity level, and subject matter.
Learn how to Save up to 25% on tickets!