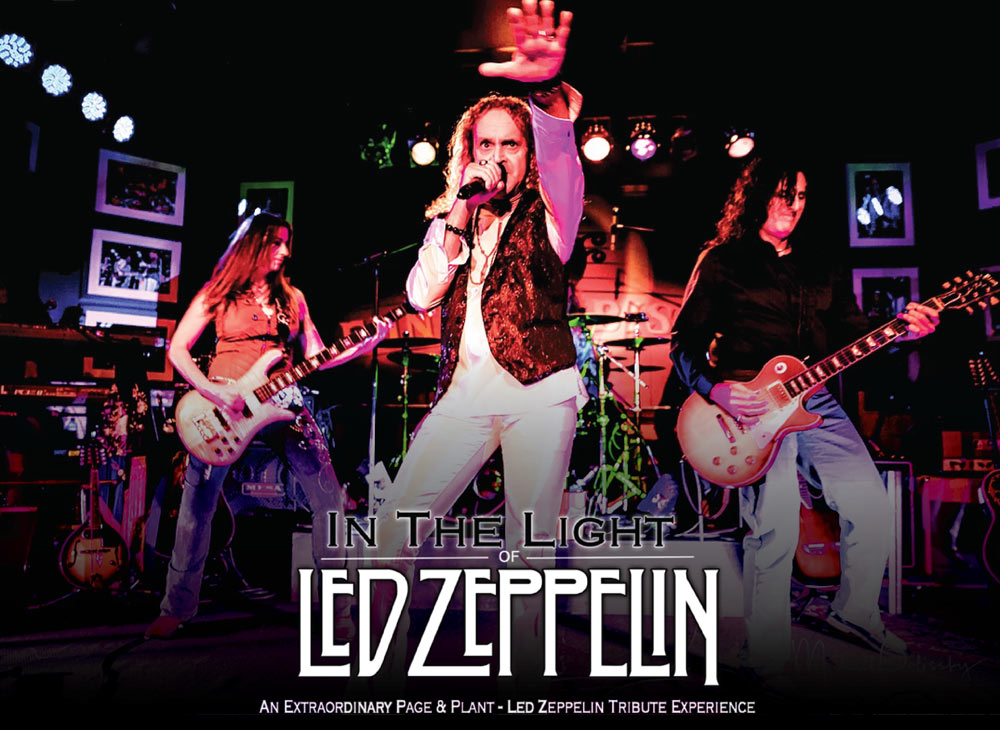 Feb 7, 2020  8PM
at Gateway Playhouse
In The Light of Led Zeppelin is a one-of-a-kind, unique musical experience affecting all of one's senses. Comprised of six virtuosic musicians - 2 men and 4 women who passionately celebrate, explore and re-imagine the Led Zeppelin legacy of Jimmy Page and Robert Plant. This highly refined tribute ensemble digs deeper into the Middle Eastern and classical influences that permeated "Kashmir" — and then follows that intriguing thread into brand-new sounds when performing Led Zeppelin classics.

Unlike any other Zeppelin shows, In The Light of Led Zeppelin is bringing audiences a genre-bending, chance-taking project, the music is performed with the same detail using the same authentic instrumentation. Classic songs may remain the same or may be transformed into a unique, not-to-be-missed musical experience, from the hard-rocking Zeppelin classics to the acoustic masterpieces. a new interpretation of the Led Zeppelin Experience, Zeppelin in all its splendor and as Page and Plant presented it from 1994 through 1998.
 


Content Advisory: May not be suitable for all ages. While there is no official rating system for live theatre, we encourage you to use your judgment based on age, maturity level, and subject matter.