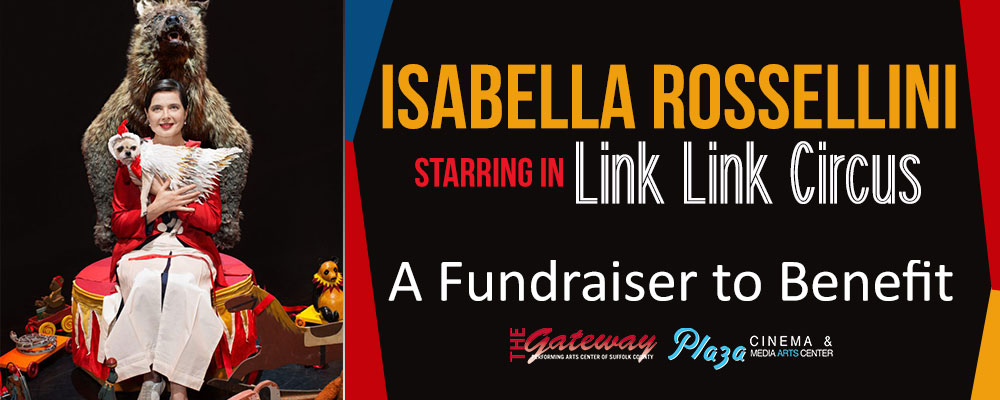 February 16 - 17, 2019
at Gateway Playhouse
A Smart Yet Comedic Look at the Links Between Humans and Animals
Award-winning actress and filmmaker Isabella Rossellini is the Ringmaster in this new "theatricalized lecture" inspired by the natural world.  Illustrated with short comic films, home movies, and animation, Rossellini transforms herself into Aristotle, Descartes, a medieval theologian, and other helpful thinkers of the past, while her dog portrays various species. New York Magazine calls Isabella Rossellini "the best professor you could ever imagine: witty, lovely to watch." Don't miss this vivid monologue about the brilliance of the animal kingdom.

*Please join us for a post-show talk back following the Saturday February 16th performance! 

NOTE: The benefit dinner after the Sunday, Feb 17 performance is SOLD OUT! Isabella has opened her home to a benefit dinner for both organizations. A limited number of 50 tickets were sold to the dinner separately from the show for a $250 contribution. 

To benefit The Gateway and The Plaza Cinema and Media Arts Center


Learn More...


Link Link Circus Press Kit




Link Link circus Promo Video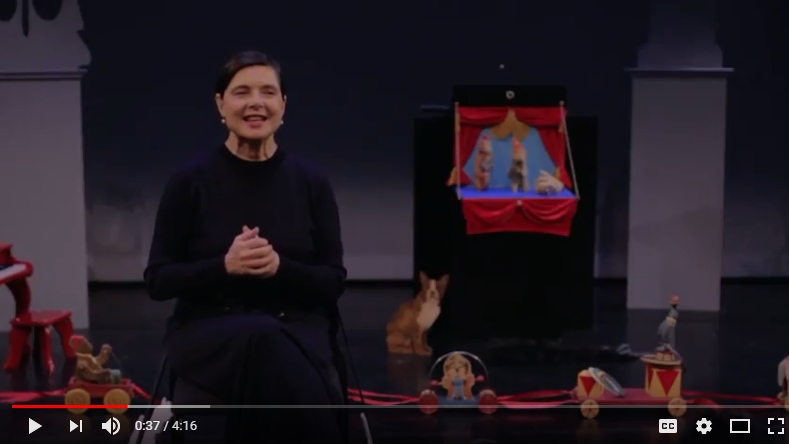 Content Advisory: May not be suitable for all ages.
Isabella Rossellini will perform her renowned show Link Link Circus as a benefit for The Gateway and The Plaza Cinema and Media Arts Center. Both organizations are non-profit organizations with arts and education as their main missions and are crucial to the culture of our local community.

Model and actress Isabella Rossellini has been an active member of Bellport since first falling in love with the community in 1982 on a visit with famed photographer Bruce Weber. Since then, she has raised her family here and contributed financially and spiritually to countless local causes and community efforts. She is especially loves her farm in Brookhaven Hamlet which boasts a full vegetable garden and animals such as goats, turkeys, pigs and now thanks to photographer Patrice Casanova, her famed chickens.

Isabella is also proud of her work and contributions to help found the Plaza Cinema and Media Arts Center whose mission is to celebrate the power and magic of film as an art form and as a medium for multicultural exchange and social responsibility right here in Patchogue – the first of its kind for our area - headed by Catherine Oberg and Campbell Dalglish. The PLAZA MAC is thrilled to be a part of this exciting new venture and announcement in a three way community partnership.