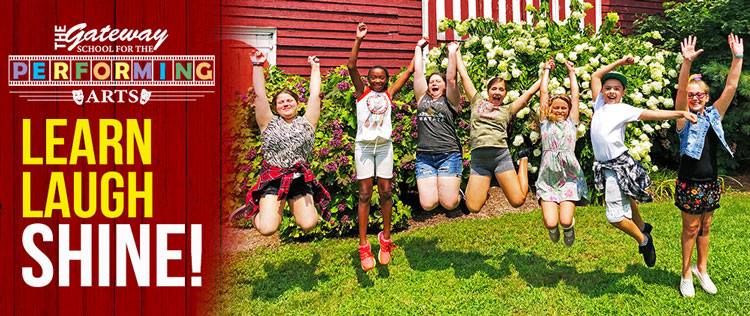 Performing Arts Training  
Get Involved
Webster's Dictionary
per•form•ing - adj; of, relating to or constituting an art that involves public performance.
Our Definition
PERFORMING – The creative expression of the mind, soul and heart using one's own body as a medium.
LEARN
…the art of acting.
DISCOVER
…your inner nature.
NURTURE
…the artist in you.
FIND
…friends who share the same passion as you.
RECEIVE
…instruction from professionals.

Technique is of the utmost importance for an actor. The focus at The Gateway is on providing training that will build technique. This training cannot happen in one class or one session alone. Acting is an art form that has to be studied just like any other performing art—dance, singing or playing an instrument. Whether you are choosing theater as a fun pastime or are bound for a career in the industry, our teachers and continuing students have a dedication to the craft that will provide you with a class experience that is inspiring, humbling, expansive and therefore, memorable enough to last a lifetime, no matter what endeavor is eventually chosen.

If your child is theatrical or creative, one session here will give him or her (and you!) a real taste of what goes into performing. If your child is leaning towards following a performing arts path, the sooner consistent training begins, the better. So many times, we hear, "I wish I had known about this sooner," from high school juniors and seniors that we meet! The kids we send off to college are way ahead of their peers when they get there.

We enroll students from all over Long Island, coming from as far away as Mattituck, Hampton Bays, Massapequa and Jamesport. They all have varying interests and levels of training, some with none and some with plenty.  Many students have stayed with their training and have landed parts in our summer Children's Theater productions; as well as, young roles on the Main Stage. Others have had success in Broadway shows, National Tours and Regional productions. Students have landed jobs in the industry, on network television series, Broadway shows, pre-Broadway tours, feature films, and daytime soaps.
 
Acting School Productions
A Chorus Line



A Chorus Line: High School Edition was directed and choreographed by Mitzi Hamilton, one of the original Chorus Line members, and friend/colleague to the legendary Michael Bennett. The character of Val in the show is based on her story. This production featured mostly all of Michael Bennett's original choreography, for which he won the Tony Award in 1976. This was the first production back with a live audience in 2021 after The Gateway closed due to the pandemic in 2020.
Director/Choreographer: Mitizi Hamilton, Musical Director: Hosun Moon

 
The Sound Of Music



The Gateway's mainstage show with Broadway professionals, featuring students from The Gateway School for the Performing Arts as the Von Trapp children!
Director/Choreographer: Mitzi Hamilton, Musical Director: Hosun Moon

 
Frozen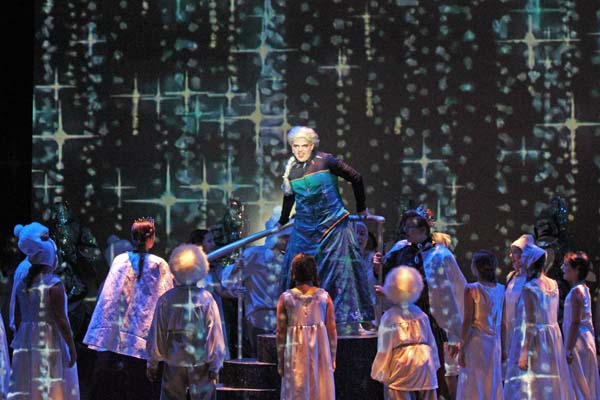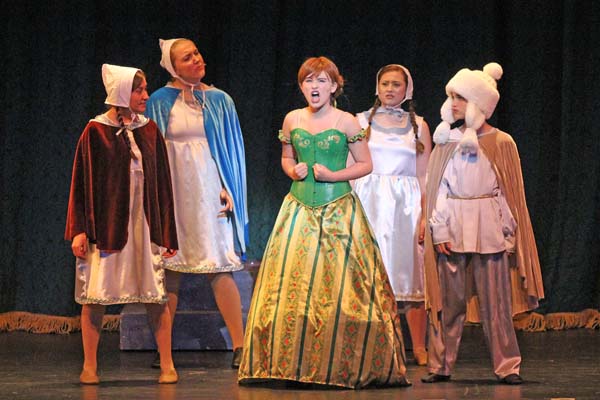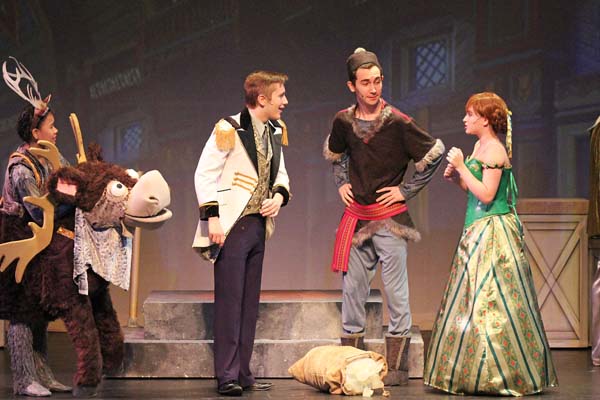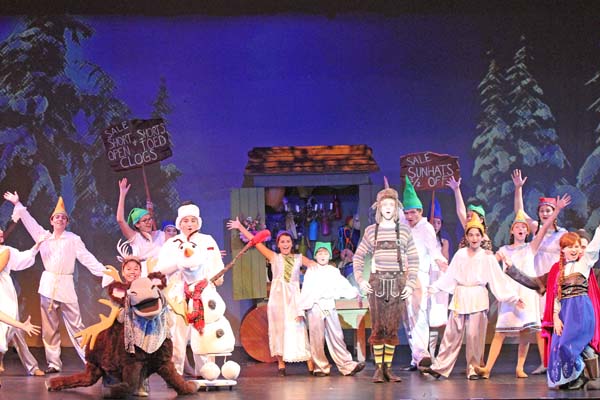 This Gateway School For The Performing Arts production of
Frozen Jr.
brought Disney to Bellport! Featuring a cast of all students, this production dazzled audiences and families from all over Long Island! It was directed by The Gateway alums Michael Mastroddi and choreographed by Stephanie Vertichio. Students in this Conservatory class immersed themselves for two weeks in the production, prior to its performance, just as Broadway artists do! They even got to work with Broadway professionals for a master class.
Director: Michael Mastroddi, Choreographer: Stephanie Vertichio, Musical Director: Peter Pece

 
Into the Woods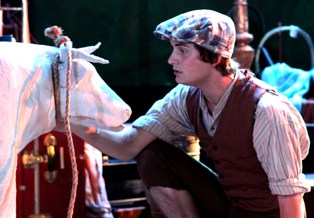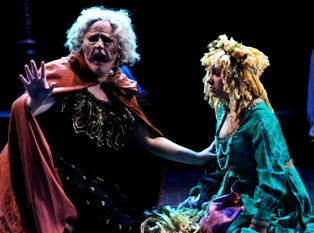 This was the 3rd Annual Summer Main Stage Youth Production for The Gateway. If you had a chance to see it, you would have seen skills displayed by our young performers that equaled if not surpassed professional performers with many more years behind them. Here was a true example of the training and focus of our programs which was exemplified in these young talented students who invest themselves in their art form with respect and passion. 
From left: Milky White, Miles Whittaker, Taylor Smith, Jesse James Keitel, Brenda Birkeland, Rebecca Goldfarb , Marielle Greguski, Veronica Marie Kelly.

 
The Who's Tommy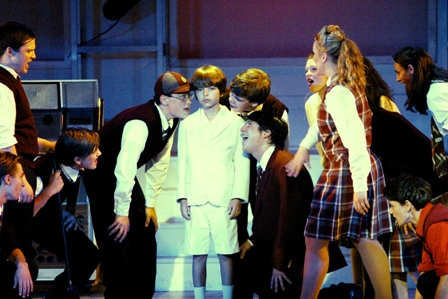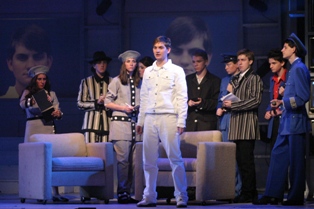 Mostly teens as well as two talented little boys made up the cast of this sensational show that used sets and lights from an award-winning design and costumes based on the original production.
 
Les Misérables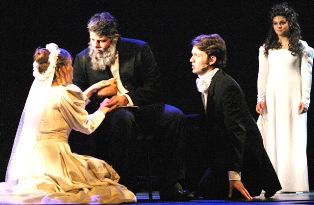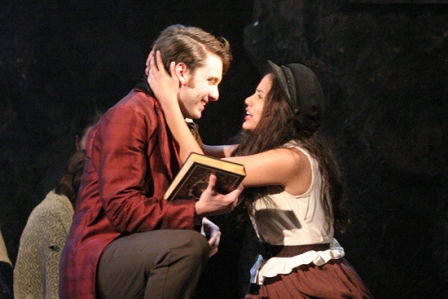 42 talented kids, among them, at least 15 students who had been training at Gateway for over six years, made up the cast of this groundbreaking production. The video below doesn't do it justice, but you can get a glimpse of the power and concentration of this amazing bunch of kids. One of our Little Cosettes, Maya Frank, went on to do the Broadway National Tour, of this production! Congrats Maya!
Right: Brenda Birkeland, Taylor Smith, Joe Wood, Christie Lee Lombardi


 


Left: Joe Wood, Marius, and 7-year student, Michelle Veintimilla as Eponine. Michelle went on to study at Carnegie Mellon, and is currently amassing much success and credits on stage and TV - she starred in the FOX TV Series "Gotham" and she was also in our 2017 production of RENT as Mimi.
Workshops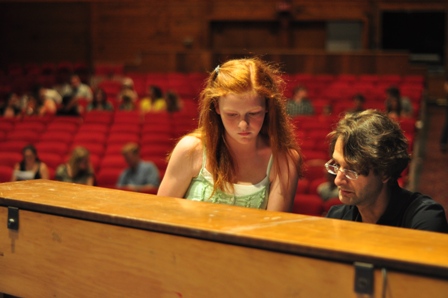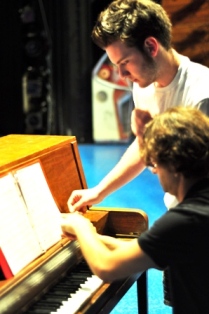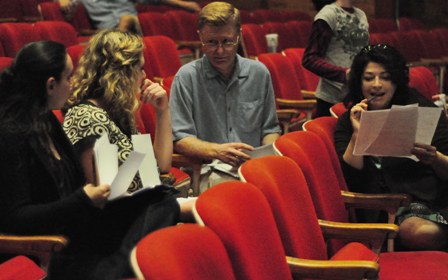 We regularly hold diversified career workshops for those interested in learning auditioning techniques and meeting top agents and casting directors from New York.

Past events have brought representatives from top agencies and management firms like CESD, FBI, Abrams, Innovative, Jordan Gill and Dornbaum to Long Island.

Participants are coached by the professional faculty at The Gateway School for the Performing Arts, and given an opportunity to receive representation. Top performers have received great prizes such as headshots, classes, private coaching, theatre tickets and more!
 
Left: Kaylee Spano going over her music with Manhattan Musical Director, Steven Gross, Associate Conductor on South Pacific at Lincoln Center


 


Center: Joe Wood prepares his audition.


 


Right: Coaches, agents and managers discuss student participants.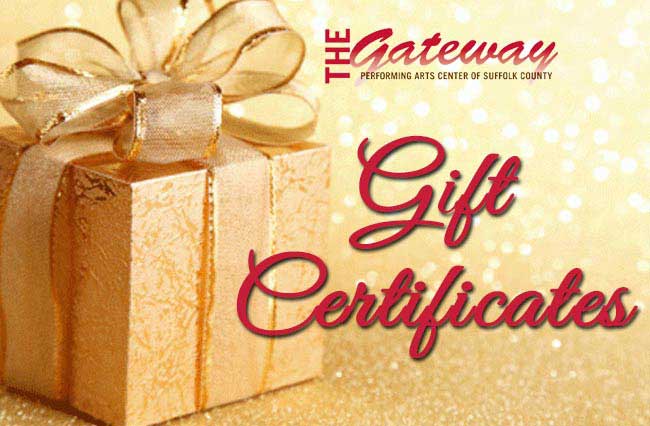 Acting Classes Make A Great Gift!
JOIN OUR ACTING SCHOOL MAILING LIST
Be the first to receive new class info, special offers, news, and more!
Sign Up
To Register or pay tuition for classes:
Bellport Box Office
215 South Country Rd.
Bellport, NY 11713
631-286-1133
Hours: Tue - Sun: 12pm-6pm
Closed Monday
Questions about classes, prerequisites, auditions, etc.?
Speak to our staff
631-286-0555 x5000
or
Email Us