October 12 & 13, 2018
at Patchogue Theatre
A Co-Presentation With Patchogue Theatre
A special one-woman tribute to one of the most iconic, romantic ingenues.
Lovers come and go in this playful and sensual musical journey weaving stories behind the men that Monroe loved – and Marilyn had her fair share of love and romance.

With 28 years of theater experience under her belt, Erin Sullivan has performed across the country and worldwide playing some of Broadway's best blondes. Her journey with Marilyn began originating the icon in a new play "Marilee and Baby Lamb: The Assassination of an American Goddess" written by Tony-award winning, Oscar nominated playwright Mark Medoff. Continuing her passion for this woman's life and legacy is what has built the foundation for this piece.

Monroe seriously entertained the desire to perform live on stage again. After all, performing for the troops in Korea was one of the happiest times in her life, according to Monroe historian, Samantha McLaughlin ('All About Marilyn' Organization). In this intimate behind-the-scenes evening, we are transported back in time to that 'what if' dress rehearsal, as Marilyn prepares to entertain you. Audiences will fall in love all over again with Marilyn, watching Sullivan's tribute portrayal of the famed sex goddess you know and love, performing classic songs such as "I Wanna Be Loved By You," "My Heart Belongs To Daddy," and "Diamonds Are A Girl's Best Friend," accompanied by a three-piece band with new orchestrated arrangements by one of Broadway's finest musical directors Henry Aronson ("Rock of Ages," "Tommy").

Marilyn Monroe once said, "As for lovers, well, they'll come and go too. Actually pretty much all of them are going to break your heart, but you can't give up because if you give up, you'll never find your soulmate. You'll never find that half who makes you whole and that goes for everything. Keep trying."

Content Advisory: May not be suitable for all ages. While there is no official rating system for live theatre, we encourage you to use your judgment based on age, maturity level, and subject matter.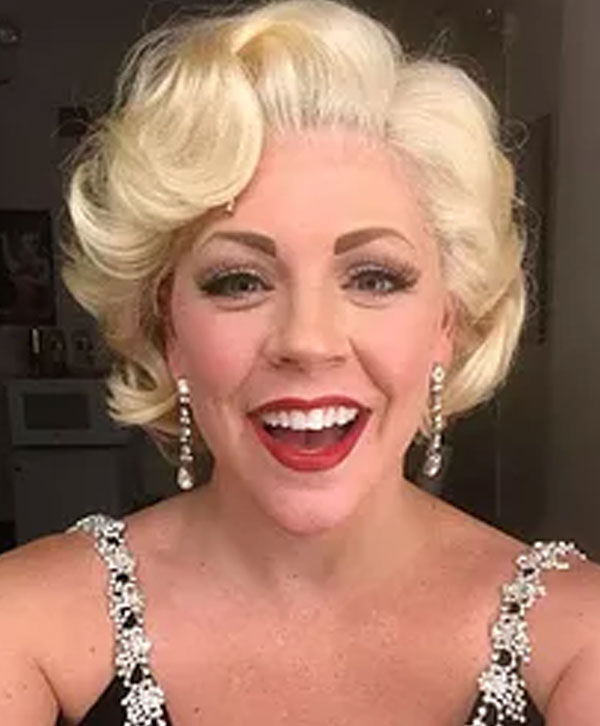 Starring Erin Sullivan as Marilyn Monroe







Conceivers: Robin Milling & Erin Sullivan
Writers: Stephanie Rosenberg & Erin Sullivan
Musical Direction & Arrangements: Henry Aronson
Historical Consultant: Samantha McLaughlin, 'All About Marilyn'

Learn More...


With Love, Marilyn Official Site