August 28 - September 14, 2013
in Bellport
 
About Buddy: The Buddy Holly Story
Written by Alan Janes
This audience favorite spotlights the life of the young kid with the cool black frame glasses. Known as "The World's Most Popular Rock 'N' Roll Musical," this hit parade follows Buddy's unbelievable ascent from humble roots to the top of the charts. Thanks to landmark songs like "Everyday," "Peggy Sue," "Oh Boy," "Maybe Baby," That'll Be the Day" and "Rave On," you'll rediscover one of pop music's brightest stars.


Support for Buddy: The Buddy Holly Story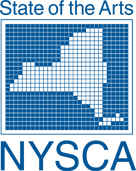 Gateway's 2013 season is made possible by the New York State Council on the Arts with the support of Governor Andrew Cuomo and the New York State Legislature.