Children's Theatre

Magical experiences for kids Friday and Saturdays throughout the summer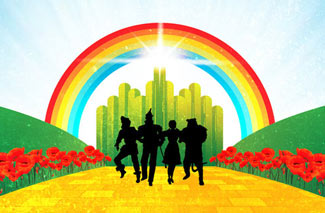 The Most Authentic Eagles Tribute Anywhere!
Best Of The Eagles
May 30, 2020
Best of the Eagles was established in 2012 by guitarist/vocalist Joe Vadala and a group of professional musicians who individually have an auspicious pedigree, are passionate about their love of the Eagles music and who have all worked with numerous national touring artists. BOTE is the most exact interpretation of the music of the Eagles in America, bar none!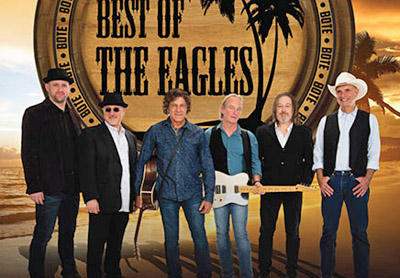 You Won't Believe Your Eyes And Your Ears!
Live And Let Die
New Dates
July 20 & 21
The quintessential Paul McCartney tribute artist, Tony Kishman looks and sounds exactly like the real thing! Backed by a 15 piece orchestra, you'll hear your favorite Beatles songs performed just as they were originally recorded. You'll hear, complete in every detail, hit songs from the Beatles catalog and Paul McCartney's solo works including: "Penny Lane," "Live and Let Die," "Yesterday," "My Love," "Uncle Albert," "Let It Be," "Maybe I'm Amazed,", "Long and Winding Road," "Silly Love Songs, and many more!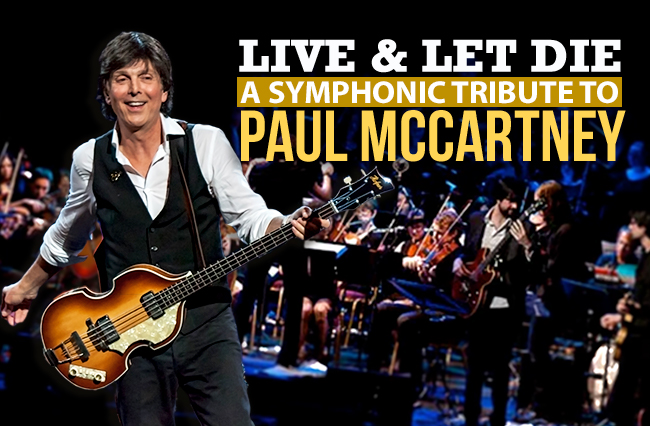 A Tribute To Elton John
Yellow Brick Road
New Date
Aug 23, 2020
There is no other performer who looks and sounds so much like Elton John, nor any tribute artist that provides the experience of being at an actual Elton John concert, the way Gerald Brann and Yellow Brick Road does. Brann not only bears an uncanny resemblance to the international superstar, complete with his mannerisms and gap-toothed smile, but he meticulously recreates Elton John's vocal stylings and piano playing to the letter.
Allman Brothers' Tribute
A Brother's Revival
New Date
Aug 24, 2020
In celebration of the 50th Anniversary of The Allman Brothers Band, two former members of that legendary band, David Goldflies (78-82) and Johnny Neel (89-90) put together A Brother's Revival, honoring their former band by creating an incredible tribute show that includes the fan's favorite songs in their original format, just as they were originally performed as well as when they both toured with Gregg, Dickey, Butch, and Jaimoe.